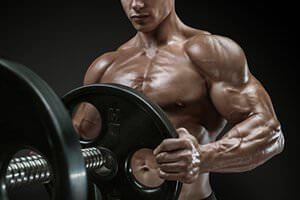 Amino acids are known as the building blocks of protein. They are critical at the cellular level to help your muscles repair themselves after long and strenuous exercise or workouts. Their key role is to help shuttle nutrients all over the body. Whenever you eat protein, it gets broken down into individual amino acids. The body then selectively binds the amino acids into whatever protein structure it requires. Taking amino acid supplements can help with protein synthesis and overall muscle growth.
If you are looking for the best amino acid supplements on the market, look no further than Genetidyne. We continually strive to provide our customers with the highest quality muscle building supplements that are 100% true to label. Contact us today at 866-276-7877 or through our online form to learn more about amino acid supplements and how these supplements can help you get the most from your workout.
Benefits of Amino Acid Supplements
Amino acid supplements are one of the most commonly used bodybuilding supplements on the market. It is no wonder why, with the multitude of great benefits amino acid supplements have to offer. Benefits of these supplements include:
Improved Muscle Growth – For those looking to pack on more muscle, amino acid supplements have been known to increase muscle growth.
Increased Endurance – Make every workout count by going the extra mile thanks to amino acids.
Greater Fat Loss – A great benefit of amino acid supplements is that while they provide more muscle growth, they also promote fat loss at the same time.
Reduced Soreness & Improved Recovery – Amino acid supplements allow users to have intense workouts with less soreness and faster recovery times.
Improved Mental Focus – Your mind can be your worst enemy in the gym once you start losing focus. Amino acids help keep you focused so you can train harder and longer.
Improved Physical Performance – To get the muscle gains you are looking for, it is going to take harder and longer workouts. Amino acid supplements provide you with everything you need to push your limits further and start seeing results quicker.
Why Choose Genetidyne Amino Acid Supplements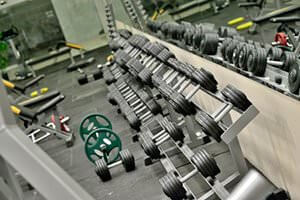 Genetidyne is committed to creating some of the greatest amino acid supplements on the market using nothing but the highest quality ingredients and formulations. Our BCAA supplements use only the highest quality branched-chain amino acids with no filler. We never cut corners just to save a few pennies – we want to be nothing less than the premier choice of athletes and bodybuilders everywhere.
Most importantly, Genetidyne's amino acid supplements are 100% true to the label, just like the rest of our great products – you always know you are getting the very best.
Learn More About Genetidyne & Our Bodybuild Supplements
Shop our bodybuilding supplements online today to start boosting your workout and reaching your maximum potential. To learn more about amino acid supplements or the rest of Genetidyne's product line check out our Resources page or our Frequently Asked Questions page. For any questions you do not see answered, you can also reach out to us by phone at 866-276-7877, or through our convenient online contact form. Our friendly representatives are always happy to discuss how Genetidyne's muscle building supplements can help take your training to the next level.