Capsule Supplements for Bodybuilding
Showing all 4 results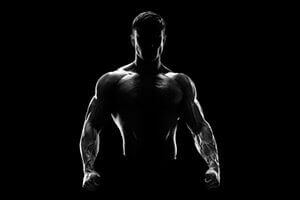 Genetidyne offers a variety of our supplements for bodybuilding in capsule form. All of Genetidyne's capsule supplements are designed to dissolve in the intestines, which is where absorption of the nutrients occurs. Our capsules utilize an enteric coating that is designed to withstand a pH of less than 5.5, which helps protect the supplement from premature dissolution in stomach acids.
Whether you are looking for supplements for bodybuilding in capsule or powder form, our online shop has what you need. We are committed to providing all of our customers with the highest quality muscle building supplements on the market. For questions about our products or to inquire about wholesale pricing, give us a call at 866-276-7877 or reach out through our online contact form.
Our Capsule Supplements for Bodybuilding
HMB – This supplement for bodybuilding is an active metabolite of Leucine that reduces muscle protein breakdown.
Betaine – The existing research has consistently shown that betaine has the potential to boost muscle protein synthesis—and that means more growth and more effective training.
BCAA Supplements – This supplement for bodybuilding makes up 1/3 of the amino acids in muscle tissue and has been shown to increase protein synthesis. BCAA supplements also help prevent muscle loss while dieting, by slowing down protein breakdown within the muscle tissue.
Genetidyne Creacine – A supplement for bodybuilding that we sell in capsule form, allowing the creatine to be protected from the stomach acids. Plus if that's not enough, this creatine supplement is enhanced with the inclusion of the BCAA L-Leucine.
Carnitine L-Tartrate – This supplement for bodybuilding is primarily used for physical performance and power enhancement as well as boosting fat loss. If you are looking to lose weight and build lean muscle, this is the supplement you need! L-tartrate is also used as a potential anti-oxidant, and can be used for anyone trying to achieve better overall health.
Why Choose Genetidyne's Supplements for Bodybuilding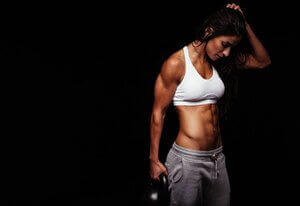 When we formulate and manufacture our supplements for bodybuilding, we only have one thing in mind: to produce the highest quality supplements for bodybuilding on the market. We only use the best ingredients available, and we always make sure our products are 100% true to label. This means that unlike other companies, we will never try to fool you by adding unnecessary (and potentially harmful) unlisted ingredients and fillers.
Learn More About Our Capsule Supplements for Bodybuilding
Take the first step to increasing your strength, improving your endurance, and taking your training to a whole new level! Check out our online store to view all of our Genetidyne supplements today and get started. Whether you are looking to burn fat, gain muscle, or improve endurance and stamina, we are sure to have just what you need to reach your goals.
For general questions, you can view our Muscle Building Supplement Resources and Workout Supplement Frequently Asked Questions pages. You can also contact us today at 866-276-7877 or online to learn more about our muscle building supplements!