Raw Protein Powder and Raw Fills
Showing all 9 results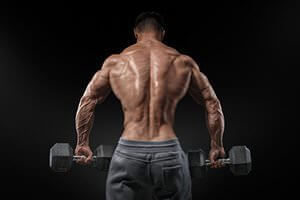 Genetidyne offers various raw protein powder and supplement powders that are sold in bulk, which can be combined to create custom supplements and pre- or post-workout drinks. This includes high quality protein powders, creatine, and other unique supplements.
If you would like to learn more about these supplements and how they can help boost your workout, we are always available for any of your questions, comments, or concerns. Contact us today either online or at 866-276-7877 to learn more about our premier muscle building supplements and our bulk protein powder offerings.
Genetidyne Raw Protein Powder & Workout Supplement Products
Genetidyne's Raw protein powders and bodybuilding supplements are an inexpensive way to get the bulk raw materials you need to develop your custom workout supplement blends.
Some of the various supplements powders that we sell in bulk include:
Creatine Powder – Standard creatine powder which has been shown to enhance muscle recovery, increase muscle size and strength, and help recreate ATP.
Ultra Creatine – This Creapure supplement is the highest quality bulk creatine powder, Genetidyne has to offer. It is by far one of the purest creatine monohydrate powders on the market today.
Agmatine – This is a by-product of Arginine which positively affects the user in many ways. It is a powerful antioxidant, enhances insulin production, and helps increase nitric oxide production leading to better blood flow and better muscle pumps.
L-Glutamine – As the primary transporter of nitrogen into muscle tissue, this bulk supplement helps with muscle repair and reduces muscle tissue breakdown.
D-Aspartic Acid – This supplement can be used as a testosterone booster in men, and by athletes as a temporary booster. Elevated testosterone levels only last a week to a week and a half in healthy men, with testosterone returning to normal afterward.
Leucine – This is one of the three Branched Chain Amino Acids and sometimes referred to as the 'main' amino acid due to the most popular benefit of BCAAs being mostly due to leucine.
Carnitine – This is an amino acid derivative and nutrient involved in boosting the metabolism.
Why Choose Genetidyne Raw Protein Powder & Workout Supplements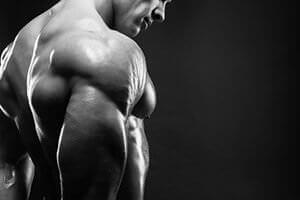 Genetidyne is committed to creating some of the greatest raw protein powders and workout supplements, on the market using nothing but the highest quality ingredients and formulations.
Most importantly, Genetidyne's raw protein powders and supplements are 100% true to the label, so you can be sure you are getting a top quality and effective product.
Learn More About Genetidyne
Browse our online store to shop our vast selection of products including raw protein powder, pre-workout supplements, post-workout supplements, and other bulk fills. To learn more about our bulk protein powders and our other muscle building supplements and how they can help boost your workout to the next level, contact us online or by phone at 866-276-7877. One of our friendly representatives will be happy to answer your questions or address your concerns!