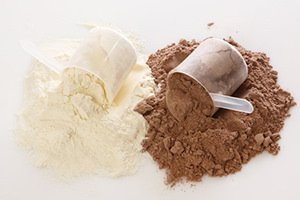 With all of the different types of protein powder on the market, it can be difficult for athletes to decide which product is best for their needs. There is so much to consider with all of the different types including casein, whey, whey protein isolate, and not to mention the variety of brands to choose from.
Different protein powders have different ingredients and effects. Some products such as whey protein concentrate are just the standard choice while others such as casein, offer a slow release for those trying to replenish muscle and stay full over a longer period of time.
To learn more about choosing the best type of protein powder for your needs, read on. If you do not see the answers you are looking for, feel free to give us a call at 866-276-7877 or use our online form to get in touch.
Different Types of Protein Powder
Some of the most popular types of protein powder include:
Milk Based Protein – The major proteins in milk are whey and casein. These options both offer an affordable and effective protein for athletes.
Casein – The structure of casein makes it difficult to digest which is why it offers a slower recovery, best for drinking before bed.
Whey – Provides a quick burst of amino acids and protein synthesis. Whey protein concentrate is a great all purpose protein that can be consumed throughout the day.
Non-Dairy Animal Protein – These protein powders are typically derived from eggs, which results in a protein supplement that is easy to digest and contains all of the essential amino acids. This is an ideal choice for those who cannot tolerate milk-derived whey and casein.
Plant-Based Protein – For those looking for an alternative to milk and animal based proteins, plant-based proteins can come from a variety of sources including soy and non-soy based protein powders.
Genetidyne Protein Powder Products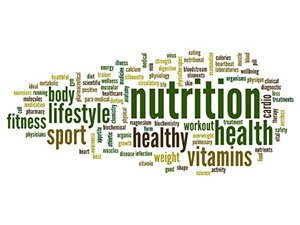 Genetidyne offers a great selection of protein powders for athletes of all shapes and sizes. Whether you are looking for a protein powder to help you bulk up or looking for something to maintain your lean muscle mass, Genetidyne has it. Our protein supplement options include:
Learn More About Gentidyne Protein Powders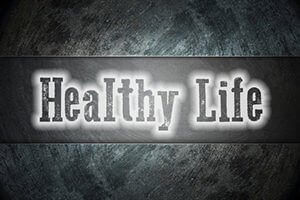 At Genetidyne, we strive to continually produce and sell the best supplements you can find. By only sourcing the best ingredients and holding everyone in the Genetidyne family to the highest standards, we have been able to achieve our goal, which is to help you achieve yours.
Get more answers to commonly asked questions  about protein powders and other workout supplements on our FAQs page. For anything you cannot find there, give us a call at 866-276-7877 or send us an email using our convenient online contact form.