Creatine Supplements
Showing all 3 results
Creatine Supplements to Push Your Limits to the Edge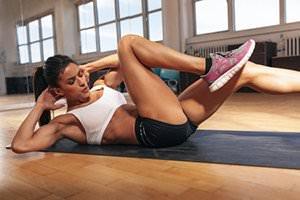 What is creatine powder? Creatine is a chemical compound commonly formed in protein metabolism that supplies the energy necessary for muscular contraction. Simply put, creatine supplements deliver needed energy to your muscles to help you perform better in all physical workouts.
Creatine is one of the best supplements for taking your performance to the next level. There are many reasons why creatine supplements are so common among athletes everywhere with their multitude of benefits for anyone ranging from a professional bodybuilder to a beginner trying to achieve better overall health.
To shop our selection of creatine supplements, check out our products above. Additionally, our Muscle Building Supplement Resource and Workout Supplement FAQs pages are packed with all the information you need to know about our products. If you have specific questions about our muscle building supplements or would like to learn more, give us a call at 866-276-7877 or use our online contact form.
Advantages of Creatine Supplements
The many benefits of taking creatine supplements include:
More muscle – Creatine supplements allow users to become stronger and bigger in a shorter amount of time!
Faster Recovery – Recovery has never been faster and easier than with the help of creatine supplements.
Improved Performance – Studies have shown that users were able to run faster, lift more, and benefit from overall health improvements with regular use.
Brain Power – Studies have shown that creatine supplements increase mental focus and short term memory.
Looking to indulge in any of these spectacular benefits? Shop our various Genetidyne creatine supplements online to find what is best for you.
Why Choose Genetidyne Creatine Supplements?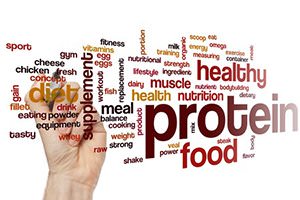 Here at Genetidyne, we offer various high-quality bodybuilding supplements including a great selection of creatine supplements such as:
Creatine – Standard creatine powder which has been shown to enhance muscle recovery, increase muscle size and strength, and help recreate ATP.
Genetidyne Creacine Capsules – A creatine supplement in capsule form, that offers enhanced absorption due to the enteric coating of the capsule. This allows the creatine to be protected from stomach acids and digest slowly. As if that was not enough, this creatine supplement is enhanced with the inclusion of the BCAA L-Leucine.
Ultra Creatine – This creapure supplement is the highest quality creatine supplement, Genetidyne has to offer. It is by far one of the purest creatine monohydrate powders in the market today.
Genetidyne only uses the highest grade creatine powders on the market to make our great products that our customers love!
Learn More About Genetidyne & Our Creatine Supplements
To see how our creatine supplements can help boost your workouts, you can shop our entire collection of creatine supplements in our online store. To learn more, we have provided extensive Resources and FAQs pages. We are also always happy to answer any questions, comments, or concerns – contact us today to learn more about our premier muscle building supplements!